FLOW is promoting fitness through watersport activities.

Come join one of our classes!
We are pleased to offer our Paddle Fit,
Paddle Yoga, and SUPilates classes!
**Click here for a calendar of classes and events**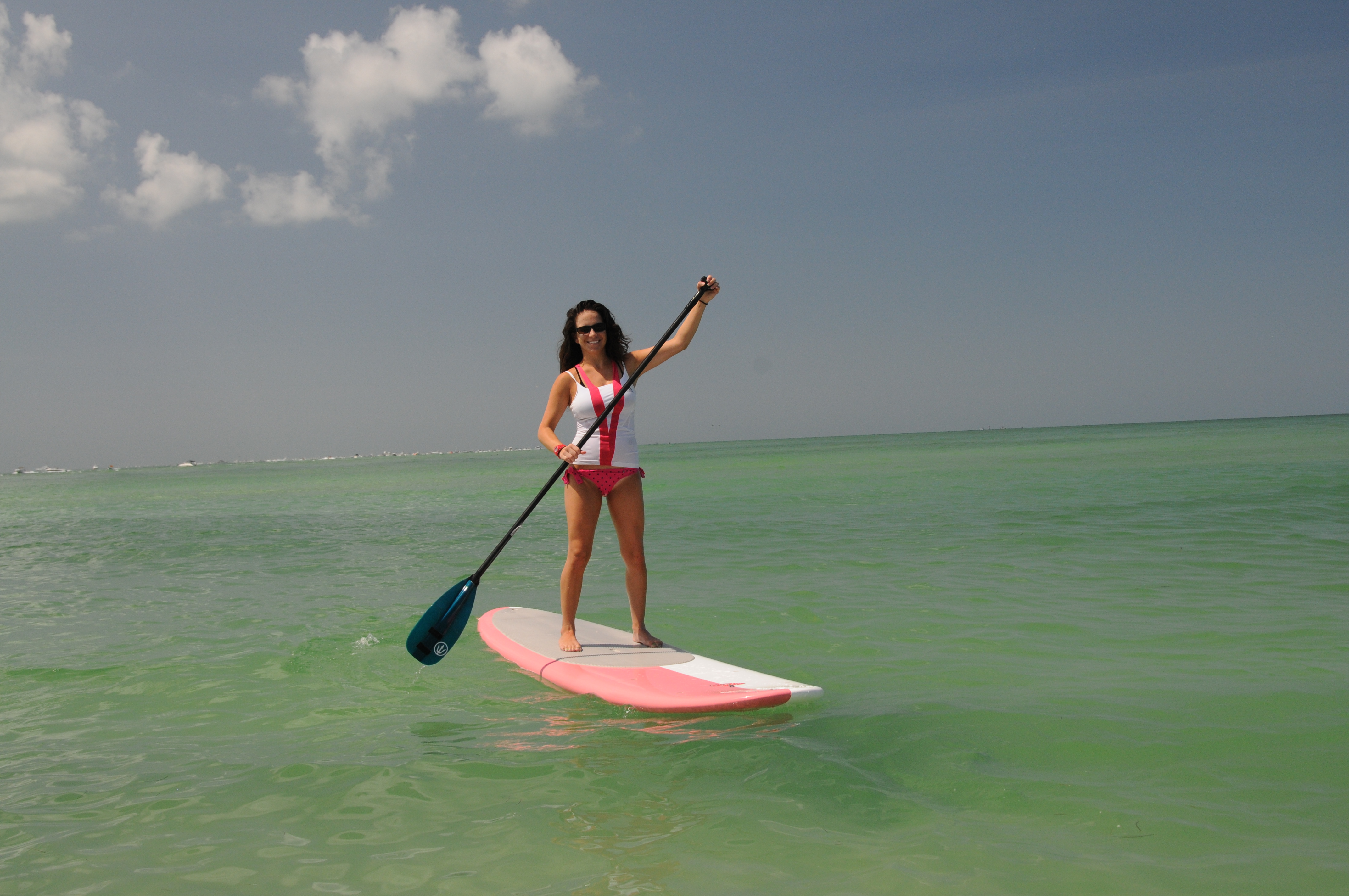 Paddle Fit
is both a studio and water-based class to get you fit for paddling. The first five weeks we meet in the Yoga SRQ studio to learn strength training techniques and yoga postures to get ready for water-based board time. The last four weeks are water-based, out on the stand-up paddleboards in shallow water to work cardio, core, and yoga postures as well as connect with nature. Class series package is $199 for nine weeks and includes all equipment. Classes start January 20th! Call Robyn at Yoga SRQ at 941-955-4777 or email at
yogasrq@gmail.com
to reserve your spot or for more information. Class size is limited to 10 participants!
Paddle Yoga classes are back starting in March! Come join us for a nature infused workout on and off the board (kayak option is available). We teach a vinyasa flow style of yoga that is adaptable for all levels - beginners are welcome! So come stick your toes in the sand and reach for the sky and connect! Grab a board and strike a pose as we work on balance, stability, and core strength floating in shallow water.
All paddle classes meet at South Lido Beach, "Yoga Point" and are approximately 1.5 hours including a short paddle around the mangroves and sandbars. Cost is $25 per class or a 5 class package for $100. Classes are limited to 10 people so please register early!
SUPilates is a core-based strengthening class on the stand-up paddleboard. Classes start March 24th. Stay tuned for more information!
Enjoy Yoga in the cool of Robyn's brand new yoga studio...Introducing Yoga SRQ! Click Here for Yoga SRQ Website


Our Yoga Instructors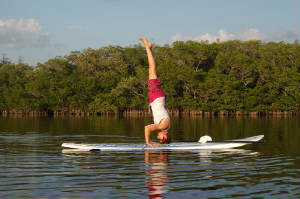 Robyn Marin Ask Robyn Marin about yoga and she grins like a child. She has a lot to be happy about, considering that until her yoga practice bloomed in her life, she was in the grips of a 10-year battle with rheumatoid arthritis. Although she doesn't completely grasp the science behind the connection, she is certain that her yoga practice was the catalyst and is now her daily dose of wellness. Robyn believes that yoga is the ultimate prescription in combating stress. "We all have witnessed how stress can make us sick. All people have stress and we all have the ability to practice one form or another type of yoga to tame it." says Robyn. She believes that a daily yoga practice is as vital as food and water. She sees herself as a "yoga gardener", removing the weeds (stress), tilling the soil, watering, planting and pruning the disease from our body one breath at a time. Paying attention to every movement and bringing awareness to the breath is what Robyn describes as having an "in body" experience. Movement is the language of the body, while the breath is the language of the spirit. Combined acute awareness of both creates harmony for the whole person. Conversely an "out of body" experience can be described as someone who is on a treadmill, watching TV, reading the paper and listening to music simultaneously…anxious to have the whole thing done with rather than exercising for the pure joy and immense luxury of movement. The yogic way asks you to slow down, look inside and examine the realities of one's situation. Make a plan for the person that you are on any given new day. Even though we look in the mirror every morning and see the same face, we are very different every day. It's the examination of these details that help us cope with the human condition. Robyn's yoga and Energy In Motion classes strive to teach, inspire and empower the individual to look inside and discover that the thing they've been looking for has been with them all along… the ability to heal one's self with the breath, one inhale and exhale at a time. The proof is in the practice.
Rebecca Stults grew up in a culture of health and well being exploration. She received her first yoga instruction at 7 years old and has been exploring and integrating the practices ever since. Rebecca and her husband Michael founded the American Institute for Integral Healing Arts, an organization dedicated to body based education, bringing alive the connection of body, breath, mind, and planet.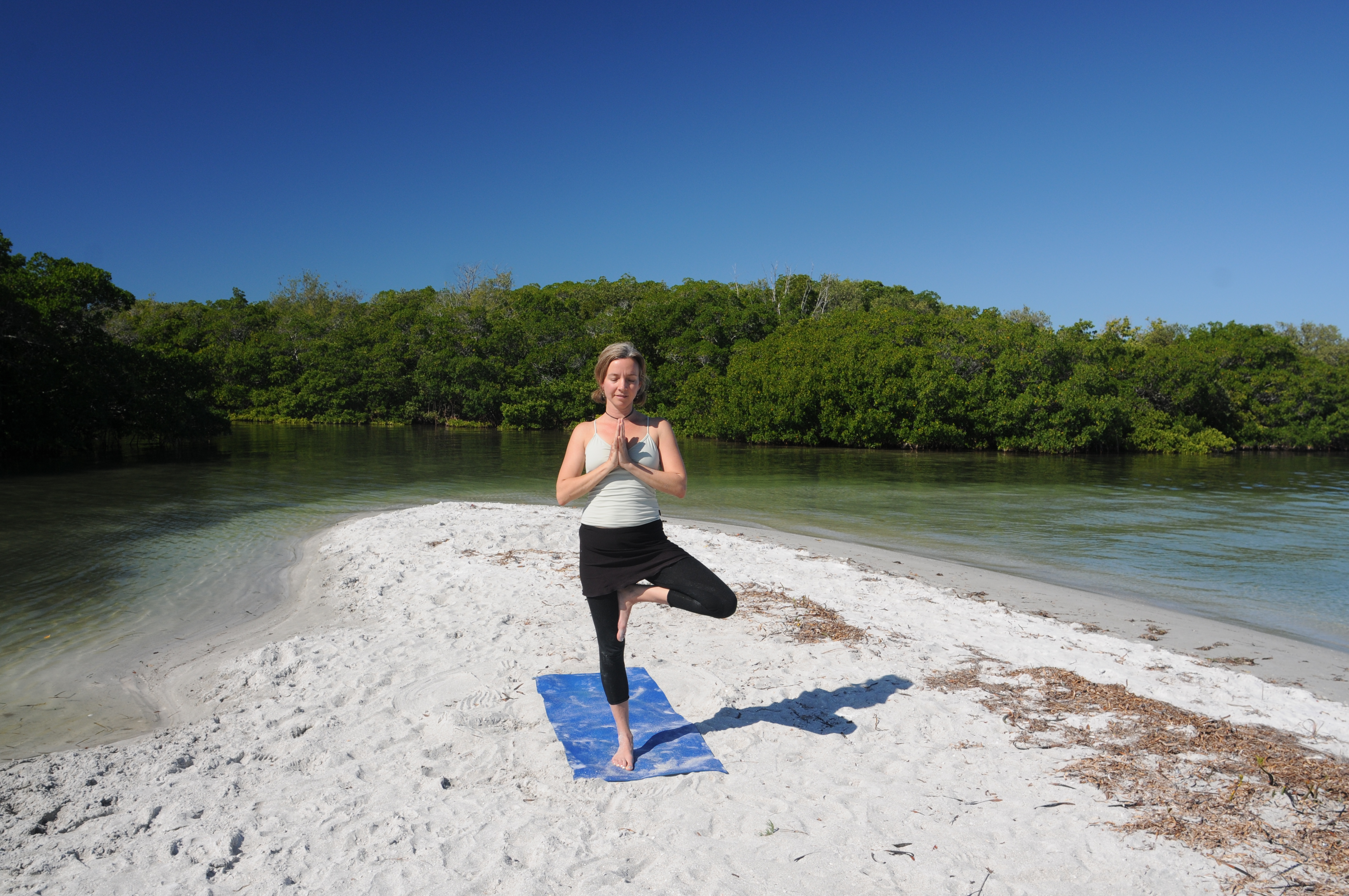 Stephanie Churn Lubow
Stephanie Churn Lubow has been a yoga instructor in the Sarasota
community for over ten years and has an extensive background in
wellness and body-centered awareness. In 1996 she completed the
Acarya Yoga Teacher Training, and she has taught yoga at local
community centers, yoga studios, and medical offices. She is also a
practicing massage therapist who specializes in Thai Yoga Massage, and
she taught bodywork, yoga, anatomy and personal growth at the Sarasota
School of Massage Therapy, where she was co-director from 2000 to
2006. In addition, she has also recently begun teaching Nia, an
expressive movement art. Her yoga classes bring together a balance of
flowing postures, deep breathwork, and playfulness.

© 2012 flowpaddletours.com - All rights reserved